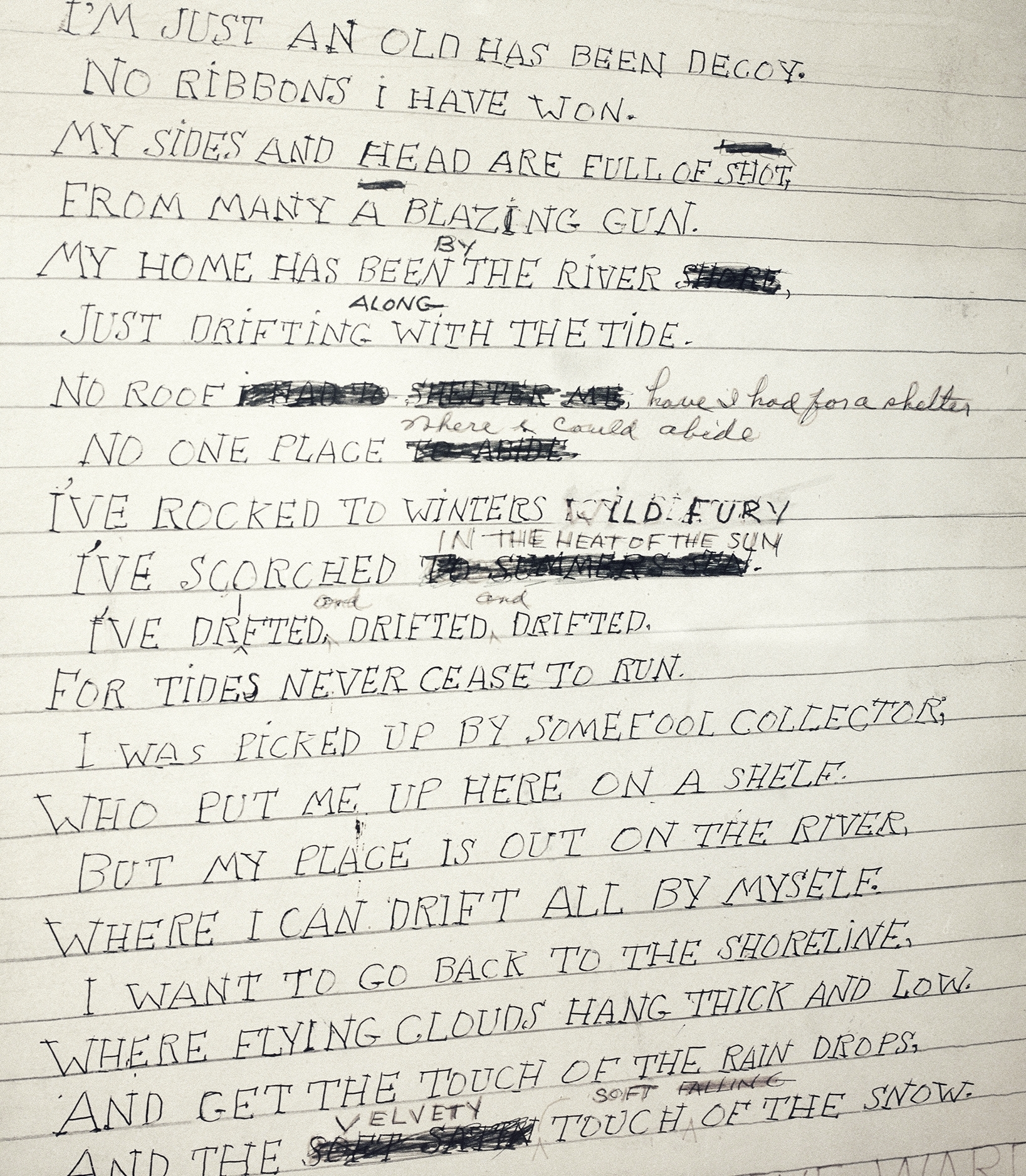 Decoy (full of shot)

I'm just an old has been decoy.
No ribbons have I won.
My sides and head are full of shot,
From many a blazing gun.
My home has been by the river.
Just drifting along with the tide.
No roof have I had for a shelter.
No one place where I can abide.
I've rocked to winters wild fury
I've scorched in the heat of the sun.
I've drifted, and drifted, and drifted.
For tides never cease to run.
I was picked up by some fool collector,
Who put me up here on a shelf.
But my place is out on the river,
Where I can drift all by myself.
I want to go back to the shoreline,
Where flying clouds hang thick and low.
And get the touch of the raindrops.
And the velvety soft touch of the snow.
Ladies of Suomenlinna Island
Sinking, Standing (Meat Soup)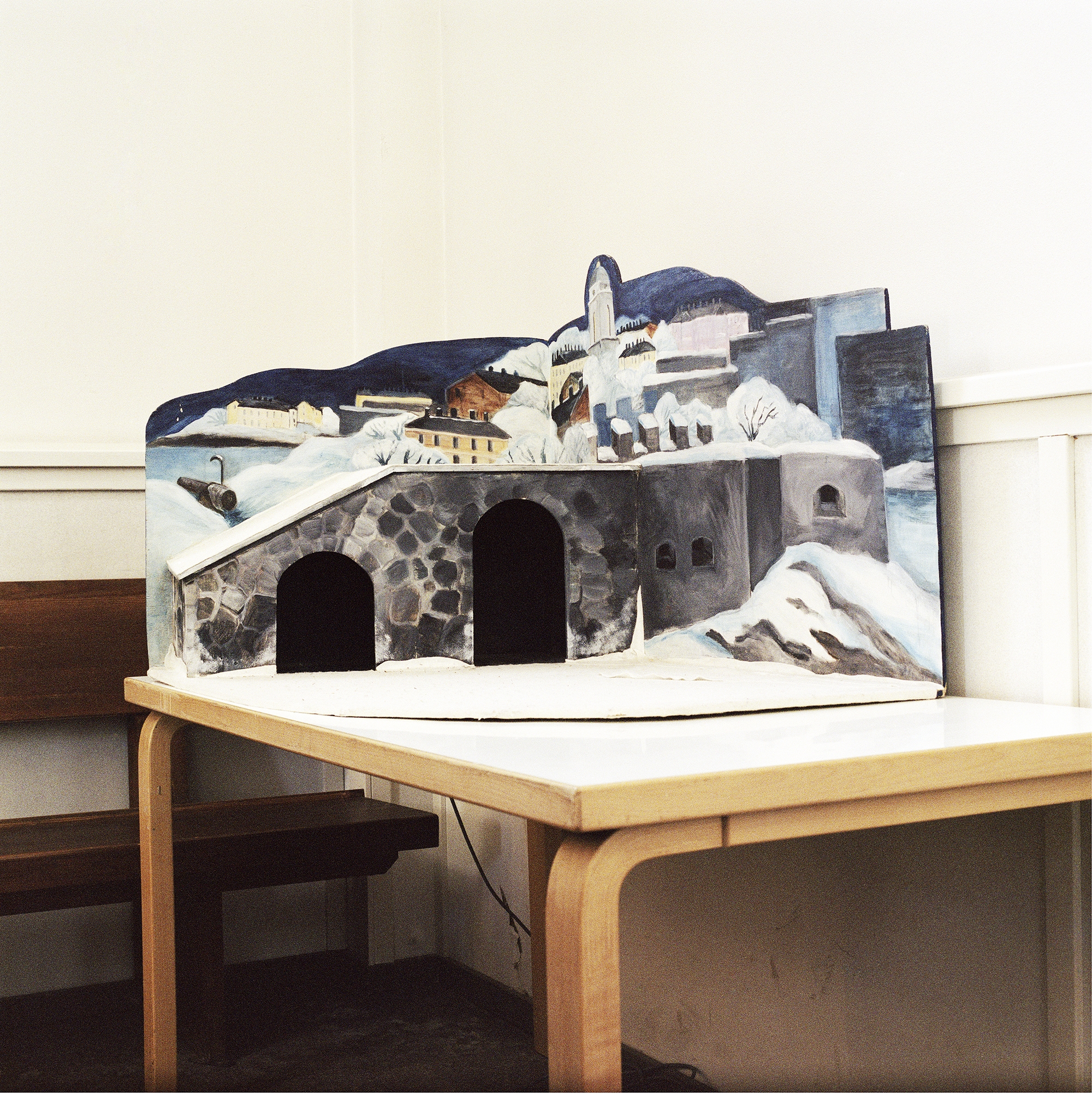 Long after the era of pictures as truth serum, we continue to crave and enact them. Talk About Your Best Day Outdoors may include: without your eyes open… and the day someone told you about, the place you attached a feeling to that you've never seen but can imagine. These are not memories or fantasies, but semi-opaque sensations prior to action. These photographs were made during excursions to local cultural museums and their attendant landscapes (two sinking islands; Suomenlinna, FI and Tangier, VA). They reflect on events of omission, presentation and assumption about place and regional identity. They set the stage, but lead off in any number of directions: the great outdoors, but also the small swatch of grass and dirt you call the yard.
Installation View, Talk About Your Best Day Outdoors, Nobile & Amundsen Gallery, Norfolk, VA
Installation View, Talk About Your Best Day Outdoors, Nobile & Amundsen Gallery, Norfolk, VA